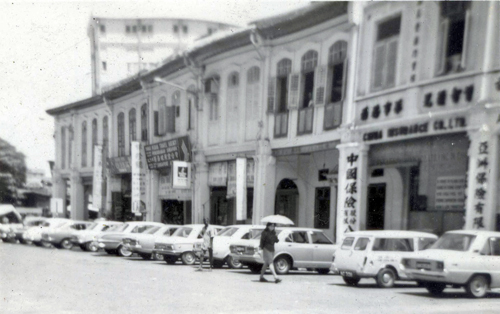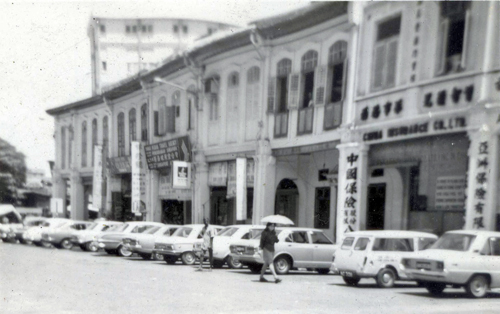 The shop 3rd from left is 'Chop Cheong Chin'; next to that is 'Syarikat Perak Travel Agency', which is also an agency for Singapore Airlines. That's about all we could make out from this picture. Now, across the street from this row of shop houses…..(see picture below)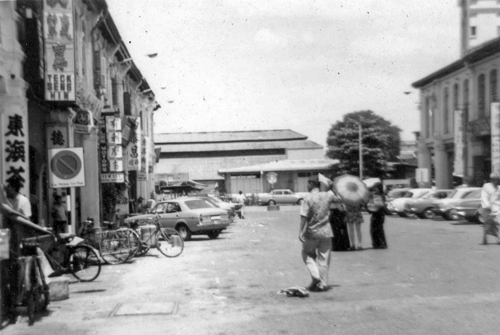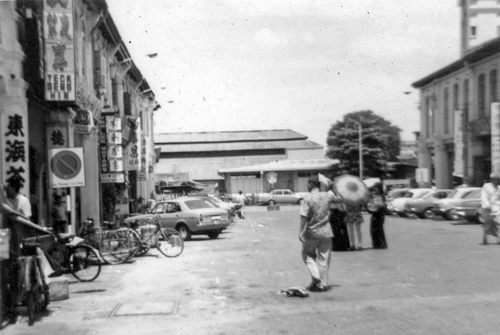 ….is another similar row. Notice also that at the end of this street is what seems to be the roof top of the Market.
Could anyone help us with the name of this street. While you're at it, what is that tall building in the background (seen in both the pictures)?