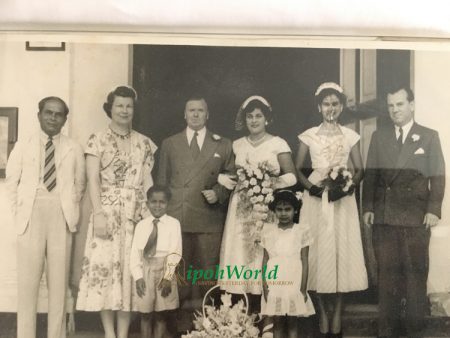 photo courtesy of Mike Wild
The photograph in this post was likely taken in 1956 at the wedding of James (Jim) Gardner, a rubber planter and Joan Marjorie Joseph (3rd and 4th from left). Mike Wild, who is the son-in-law of James wrote to us in April wanting to know if anyone could recognize the caucasian man at the far right, who was the Best man from his father-in-law's wedding.
Do write to us if you recognize the man or the caucasian lady (2nd from left) in this photograph.