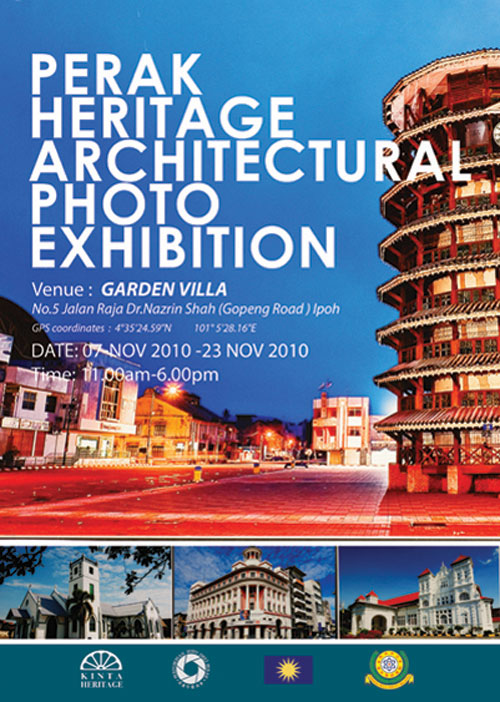 Now here is your chance to enjoy Ipoh's heritage buildings all in one place at the Garden Villa, No 5 Gopeng Road. Here you will see some really great photos of our famous buildings in this heritage architectural photo exhibition. Come and see buildings as others see them, you may be surprised with what you find.
The exhibition opens on 7 November and runs until 23 November 2010
 from 11.00am to 6.00 pm daily.
Do come along and while you are there, cast your mind back to the days when Eu Tong Sen would take refuge in the Villa away from the bustle and noise of Eu Chateau. Alternatively picture it in your mind as occupied by the Japanese or as it was later a kindergarten full of local boys and girls enjoying their pre-school fun. We look forward to seeing you there. You'll enjoy it!