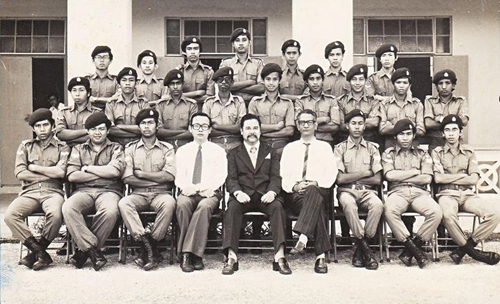 Othman Sabrin kindly sent in this photo for publication. Thank you Sir!
He said:
"This is a picture of Persatuan Kedet Bersatu Malaysia from Anderson School, Ipoh in 1975. I studied at the school from 1973 until 1975. Our School Principal was Mr Lam Kok Hon (sitting in the centre with the moustache)."
Now Old Andersonians, a challenge for you, can you name any of the others in the picture? So far on this blog SMI have led the field by providing us with lots of names and dates. Now is the time for Anderson to catch up!
Incidentally, we are always delighted to receive photographs for publication, either in hard copy or if possible as 600dpi scans. Hard copies will be returned promptly if required.