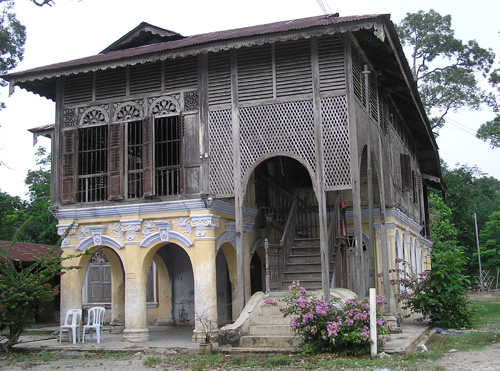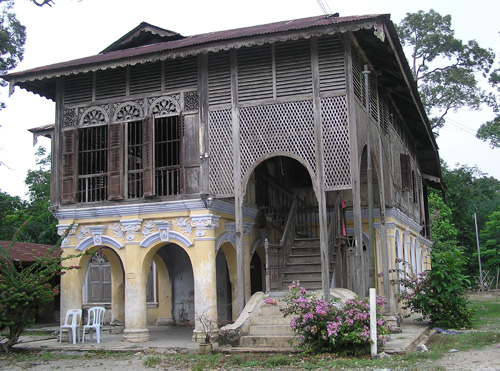 This very delightful house has combined two very distict styles, that to my eye actually compliment each other, into one structure and as such seems to me to be quite unusual. Clearly a family heritage building, it stands not far back from the main road, close to Beruas, Perak and on the day the photograph was taken, seemed to be empty. Obviously there is a lot of Malay tradition in the wood carvings and decoration, fast disappearing in many other places, as can be seen here: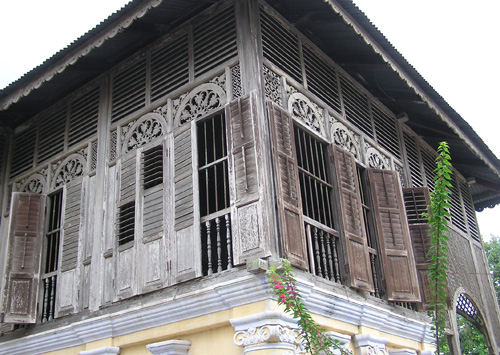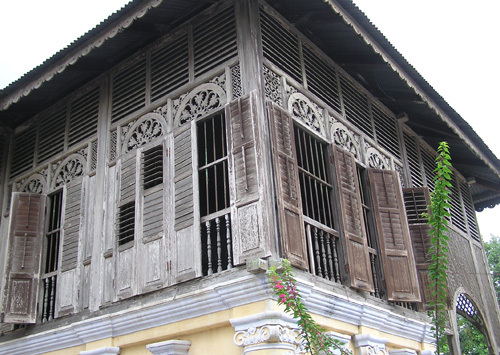 But what about the concrete pillars? It is rare to see such decoration forming part of a Kampung House.
One thing I cannot imagine is why would anyone wish to leave such a house empty for it stands in a nice piece of land with trees and flowers and with no pollution, life could be idyllic. I do hope the owner was only out at the market and has not given up this piece pf paradise for a double storey link house in the city!
If anyone knows any of the history of this building we would be delighted to hear from you.