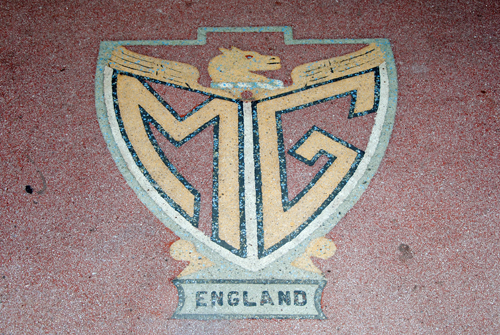 Our earlier post about the old MG in Kampung Kuchai (put up specially for antiquelad) led to Raz alerting us to this MG logo set in the 5 foot way in Old Town. Early this morning I set off to locate it and thanks to Daniel's advice in an earlier comment I found it at No. 8 Hugh Low Street.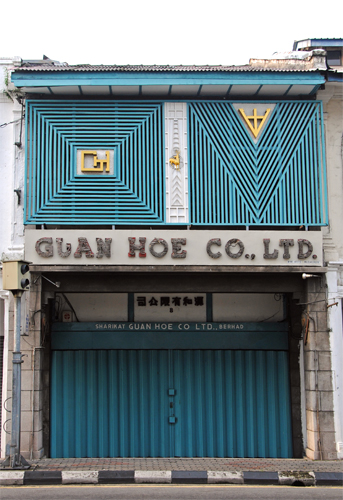 It is in front of this shop which we understand is a gunsmiths shop that 2 generations ago used to sell MG motor spares. Of course as it was before 8am on Saturday, I could not enquire further but will follow up on a working day.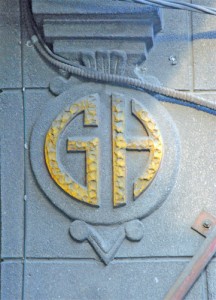 But there is another interesting logo as shown above. There are two of these set into the supporting pillars each side of the shop and of course they stand for Guan Hoe. With the electric cable sheathing passing in front of them these logos are most probably original and installed when the shop was first built. Clearly I need to get back to find out more.