…and that 'something' is none other than the 'ol Radio & General Trading Co Ltd!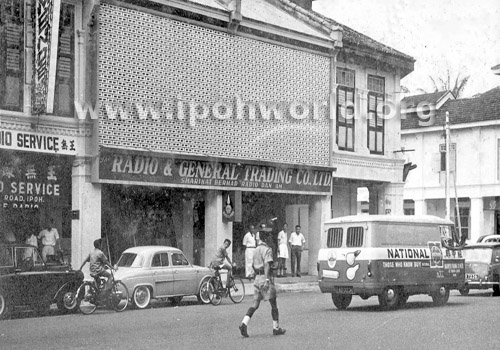 So, what's happened to this store? Was it taken over by another company? Or, has this row of shop houses been demolished (like the many unfortunate ones around Ipoh Town)?
This photograph was probably taken in the early 60s (but we could be wrong). We're hoping someone out there could tell us more about Radio & General.