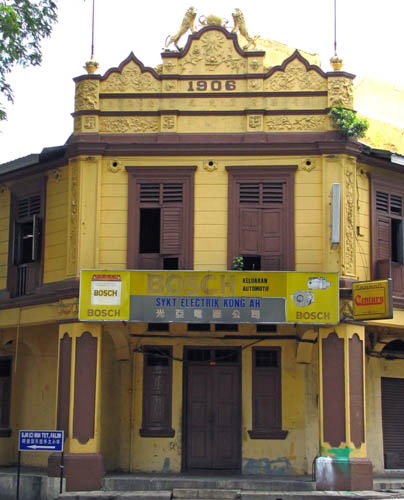 While in Falim some time ago, our friend Charlie stumbled upon this curious building (picture above).
Not to be confused with the 'lions of Hugh Low Street' – but they DO somehow look similar.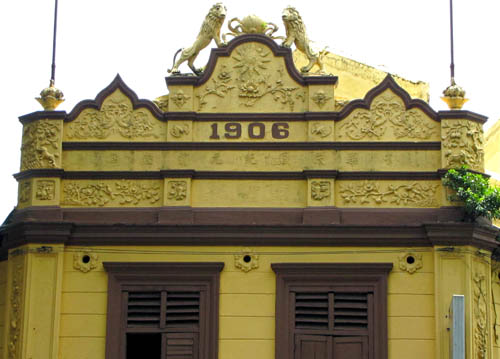 These 'lions' have been 'living' in Falim since 1906. We wonder what this building was BEFORE it became Syarikat Electrik Kong Ah. Anyone knows?
Perhaps someone out there used to live here? We await your thoughts and comments…..