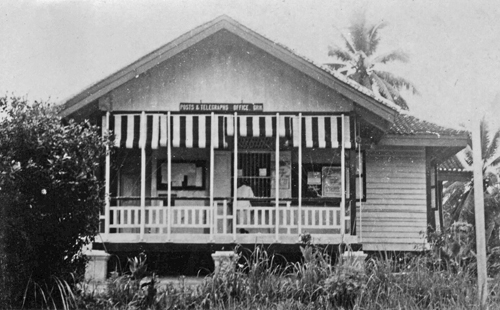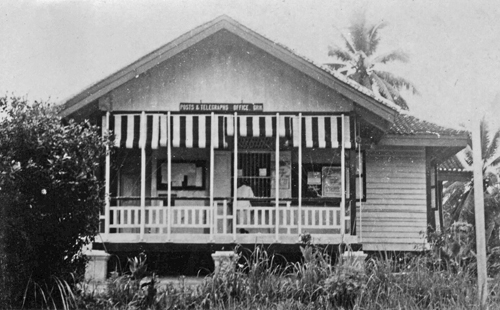 With no comments on the Beetle and still on holiday I could not resist showing you this great old photo of the Post and Telegraphs Office, Grik.
A wooden building on stilts with verandah and black and white chick blinds, this is real Malaya and just what I remember from my first visit to the country in 1960. What a shame we have replaced such romance and beauty with concrete and bricks and at the same time torn down such buildings in an attempt to erase the memories of what was.
This is real history and we should all be proud of it while still moving forward with tasteful development although I doubt that some people actually understand what tasteful means!