At last Perak State has made a bold and positive step in the UNESCO direction by declaring that Perak is preparing the nomination dossier for five locations to be presented to UNESCO to list them as World Heritage Sites.
In this firm and welcome statement, State Chairman for Industry, Investment, Industrial Development and Tourism, Datuk Hamidah Osman, said a committee had been formed comprising of the National Heritage Department, Tourism Perak, Ipoh and Taiping local councils, district offices, related government agencies together with the heritage societies to prepare the nomination documents. Under the nature category, the sites are Royal Belum (Tropical Rainforest and Biodiversity Heritage) and Gua Tempurung (Limestone Heritage), and under the Nature and Culture Category the locations identified are Taiping (Heritage Town), Kinta (Tin Heritage and encompassing the area between Ipoh, Batu Gajah and Kampar) and Ipoh City (Cultural Heritage).
Of course that is great news, particularly for those of us whose main interest is Ipoh and the Kinta Valley, but let us understand, UNESCO do not give away these accolades easily and in the case of Penang/Melaka the whole process took masses of work from all concerned over many years. So the people of Perak must be prepared to help wherever they can and be prepared for a long haul.
Now have a look at the following photos, all taken recently in Ipoh Old Town and you will see areas where planning and control by the authorities together with landowner responsibility have completely failed. Areas like these will make negotiations with UNESCO an uphill struggle unless they can be overcome. The pictures are not intended to highlight any one person or organisation but are just shots taken at random. There are dozens more examples in the same area.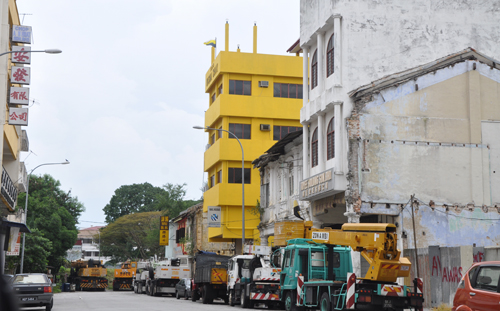 Close to the defined heritage area and the river bank we have a permanent lorry park and ugly renovations.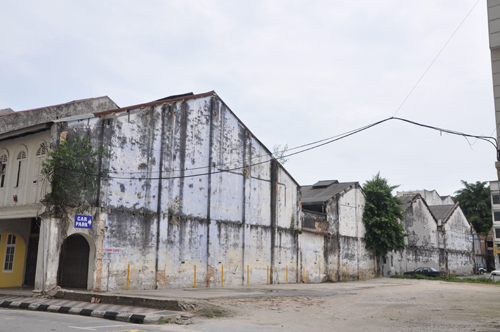 Close by there are gaps like pulled teeth and turned into rough and unsightly car parks.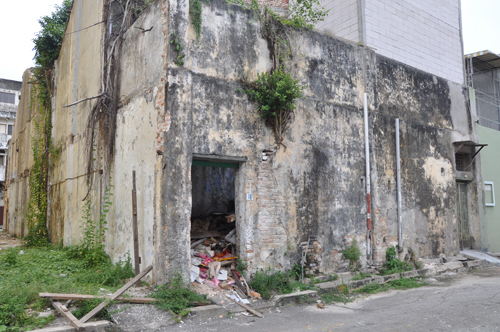 Buildings are abandoned and collapsing.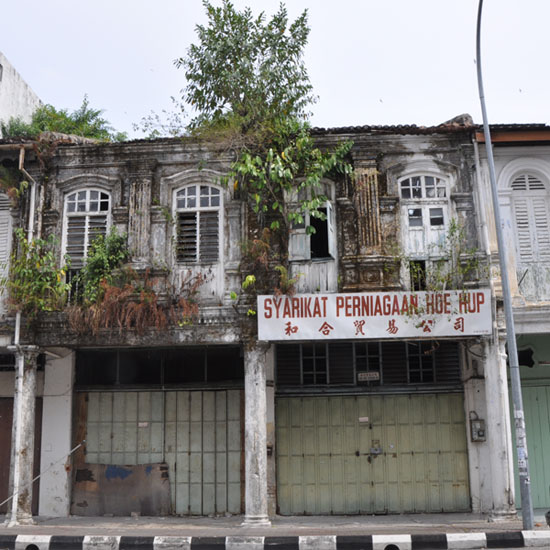 And many are simply neglected.
So having taken the first bold step the government/City Council now need to take another one and enforce planning and maintenance rules that accord with the UNESCO requirements from TODAY, for the fear is that landowners, afraid of UNESCO regulations will simply demolish their old buildings rather than risk additional expense in the future. They have taken such action before and no doubt will do it again unless prevented by law and the severest penalties.
And for us, the readers, please do support the various organisations like the heritage societies and tourist association in the above committee, I am sure they will welcome your help.