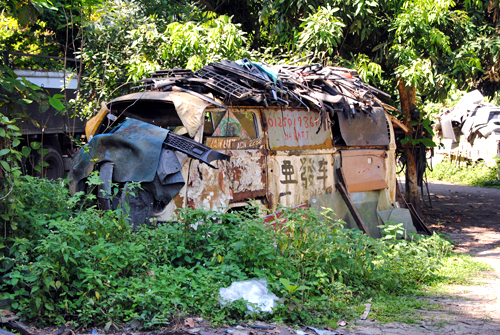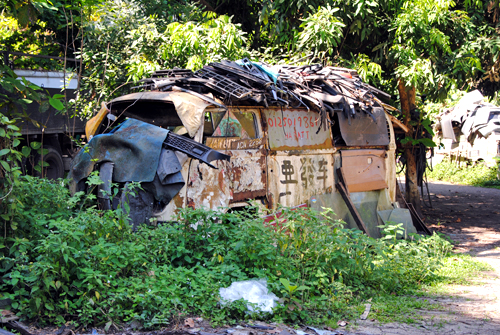 A wander around Kampung Kuchai in the heart of Ipoh certainly gives the photographer something to concentrate on. We have featured the area before with the old house, the Beetle and the MG Magnette, but nothing as artistic as this (literally) heap of junk.
Here we have a real piece of artistry! How the owner managed to get all of that stuff piled on the roof of the van to actually stay there, I just don't know.
Obviously proud of his work the artist has left his name and telephone number and entitled the work "Ah Fatt's Car". Perhaps he is waiting for one of the London galleries to call him to an art exhibition. After all this is far more interesting and colourful than much of the so-called art they display.