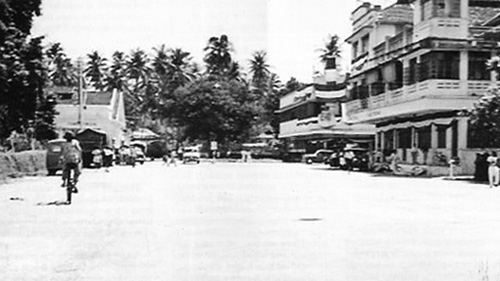 This photograph came with the caption "An important street in Ipoh in 1950".
However we cannot name it nor decide why it is said to be important. Can you?
Don't be shy just drop us a line by clicking om "Leave a comment" under these words. We guarantee not to use your email for any purpose. We simply ask for it to try and cut down on all the automatic spam we receive.