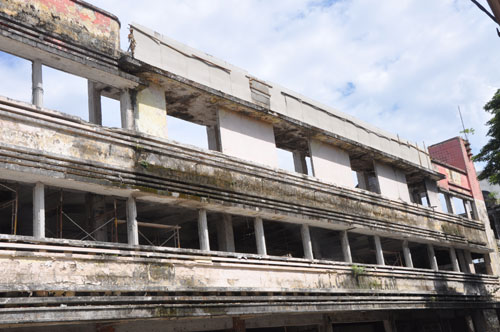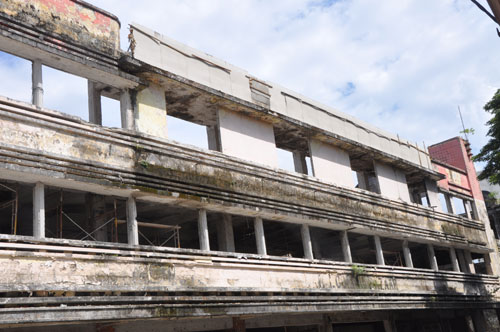 If you walk past the front of Lam Looking building, nothing much seems to be happening, but pause a moment and you will hear the mighty hammering of hacking tools and when they take a break – voices. Could it be that something is cooking inside the building? Now before you move on, look up and right at the top.  Something plain grey has been added. What could it be?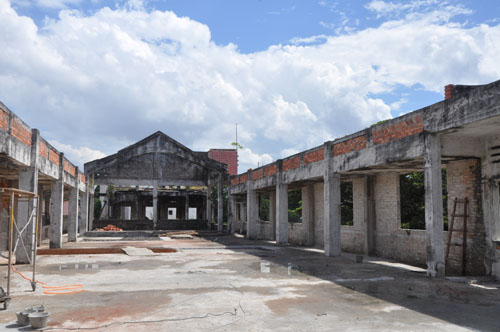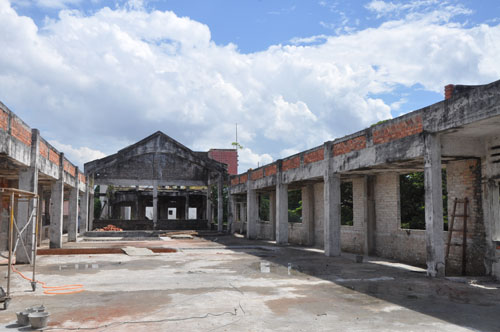 Well, a look at this second picture, taken inside the top floor, will tell you that they have rebuilt the top of the building with red brick – Yes, work has started and they are preserving the facia and internal walls.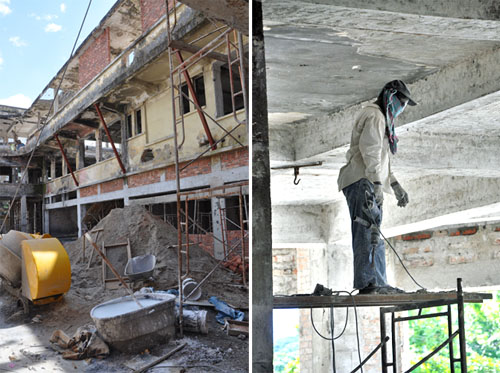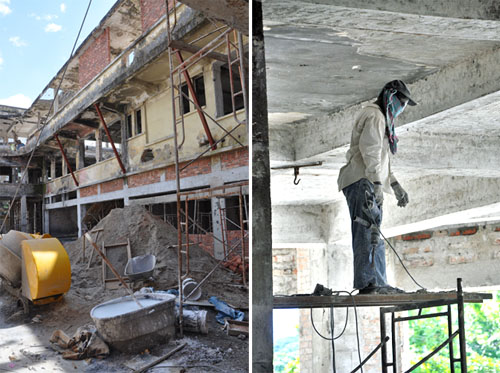 And as the above pictures show, it has started with a vengeance, there is a mass of building materials on site, the floors have been stabilised with steel and wooden props and they are removing all the old rendering, but keeping the original brickwork.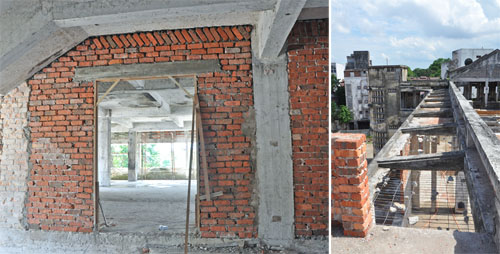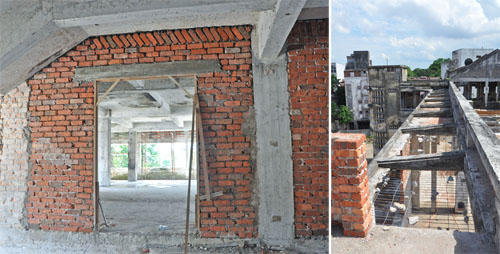 But there is also a lot of new brickwork as well and much more to follow. but it looks as if Lam Looking will live to serve the people of Ipoh again in one way or another, just as its new owner said it would. That is great news.
However the job will take time and the workers say two years, it could well be more, but at least we know it will stand again a proud symbol of a grand old Chinaman, Towkay Lam Look Ing.