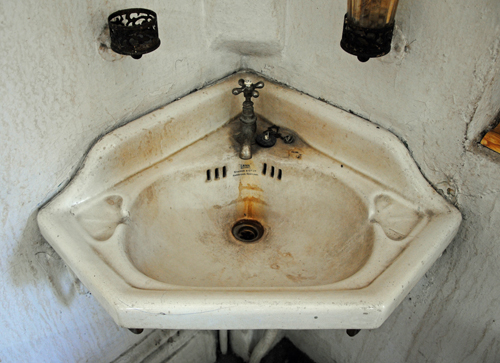 For most items the definition of a true antique is more than 100 years old, although there are special arrangements made for items like paintings.
Here we have a real antique, found still fitted in a Chinese building in Ipoh after almost 117 years. Such items were quite rare in Perak in those days, apart from perhaps in the residences of the more senior colonial administrators for such things had to be imported at not inconsiderable expense. Therefore this was no cheap shophouse knocked up quickly, but a quality building with no expense spared for the building, its furniture and fittings.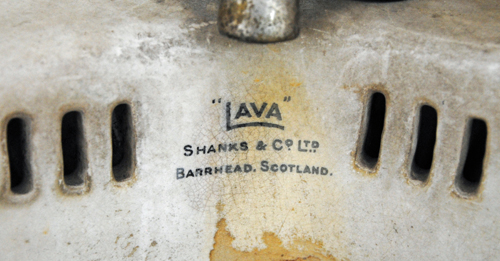 As you can see from this second picture the basin was imported from Scotland from what is probably the most famous of all sanitary ware – Shanks of Barrhead established in 1850. There are actually two in the same room underlining the fact that no expense was spared. Can anyone guess which building these are in?
A word on dialects. Chinese are famous for their dialects, but Glasgow also has its own where Barrhead is pronounced "Boorheed" and Glasgow "Glessga". I wonder is anyone out their knows how the Glaswegians pronounce "Milngavie"?