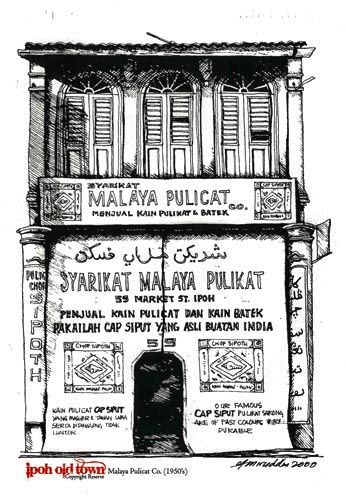 Remember this shop? Here's a clue: it's at Market Street…..
If I'm not mistaken, I think the shop is still there – going strong after all these years! They specialized in Kain Pulikat, (the locals might know it as sarong) which was said to be made in India. They also sold Kain Batek (Batik).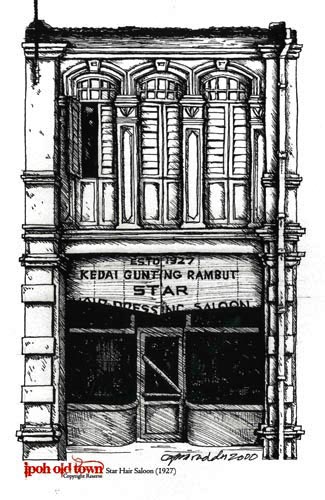 Here's another landmark – our local Indian barber, which still does business at Belfield Street. My late grandfather used to visit him every month or so; I don't think grandpa went to any other hairdresser in his lifetime!
These two sketches are part of Amiruddin Mohd Daud's collection – titled 'Ipoh Old Town'. Amiruddin is a self-taught artist from Ipoh, and also a former student of ACS. Together with his wife, they are quite involved with charity and fund raising activities; 10% of the sale of his drawings will go to MAKNA (Malaysian Cancer Council).
For more information on Amiruddin and his works, you can contact him via email: rat.adventure@yahoo.com