Warned that something was "up" in Gopeng Road I dropped by this afternoon. But nothing was "up" however – quite the opposite – No 62 was on the way "down".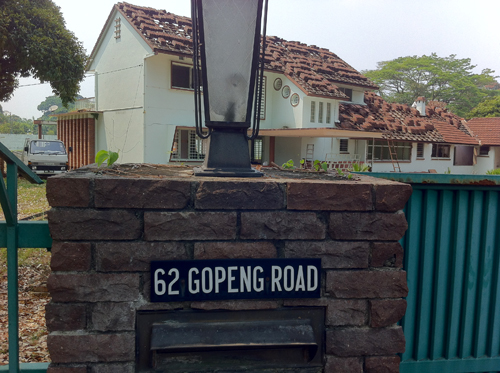 Yes, the Ipoh demolition team were at it again. So I dropped in on the Chinese foreman who seemed to agree with me that it was a terrible shame, but a job is a job! Well, the front still looked pretty OK.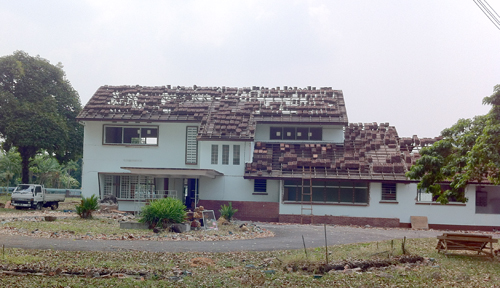 But the back is a different story, where work is well advanced, both inside and out.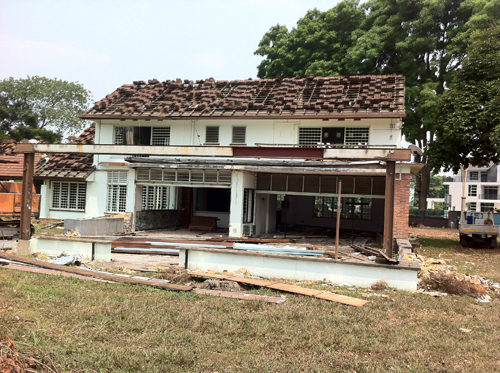 Then I noticed the left hand end and from inside saw this beautiful round room with open air designs to the garden and wondered why they had left it intact. Could they be going to rebuild and not demolish after all?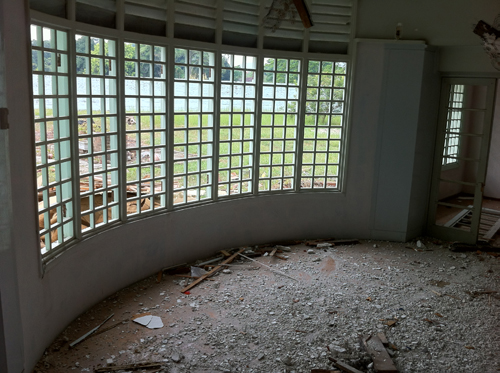 And I wondered – is this the second Iversen building to be destroyed in less than one week or do the owners have some other plan? What do you think?