I remember the first time I tried to ride a bicycle – and failed miserably 🙁 My bicycle was a small red one, with an adjustable seat. I never quite managed to 'master' not falling off while riding the bike….sadly, I gave up. (so today, I still don't know HOW to ride a bicycle…which is rather embarrassing!)
Anyways, here we have a receipt from a bicycle shop in Pusing.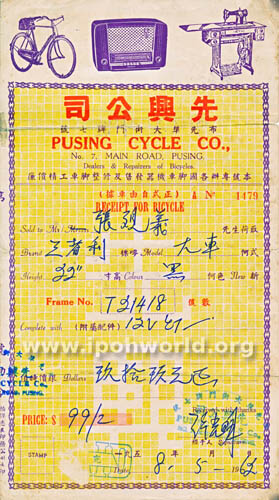 I wonder if this shop is still there. Anyone care to tell us? On another note, what was it like when YOU first learnt to ride a bicycle? Do you remember how much your first bicycle cost?