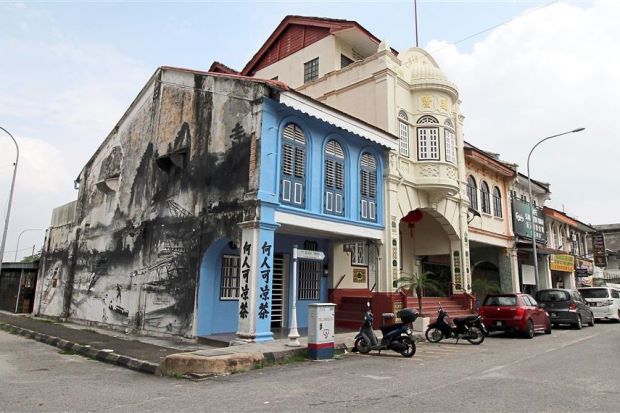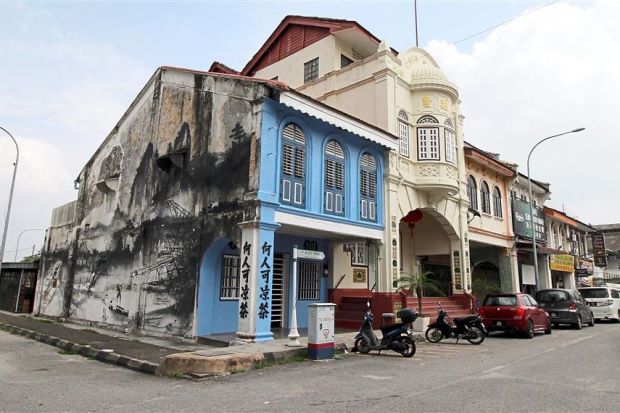 picture courtesy of Star Publications
We admit that it was not easy, but through much hard work and determination we managed to restore the Han Chin Villa (Han Chin Pet Soo) and turn it into a museum. As can be seen in the above picture, the restored Villa stands proudly amidst the other shops. Our up-and-coming project is the blue building next to it (a secret we shall reveal in the near future, so stay tuned!).
From what today's Star newspaper says, restoring / maintaining such buildings can be a burden to the owner(s). What do YOU think? We'd like to hear your views on the matter.
You can read the full Star article here.