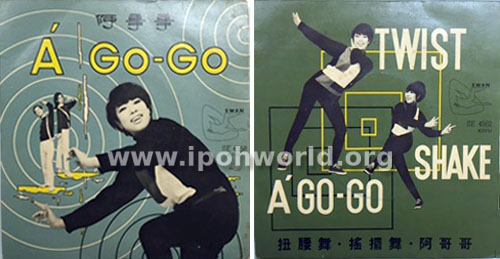 Courtesy of: Darren Teh
We thank Darren Teh for the above picture. He also shared the following with us via email:
I was staying in Greentown then and used to go to a classmate house in Fair Park where we all learn to dance the A Go-Go , The Shake and Off Beat Cha Cha! 
Darren also mentioned that the above album was from Charlie & His Go Go Boys.
So, we'd like to hear from the party-animals out there! Do you remember this band…or similar bands /albums…? 🙂