Those of you who are familiar with Armistice Day (or Poppy Day) would know that it falls on the 11th of Nov.
The Armistice, an agreement to end the fighting of the First World War as a prelude to peace negotiations, began at 11am on 11 November 1918.
Armistice is Latin for to stand (still) arms.
As such, here is a close-up of the Cenotaph (War Memorial) at our very own Ipoh Railway Station.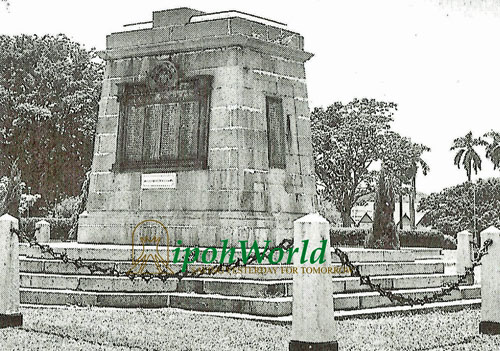 As a tribute to the fallen, here's an extract from that famous poem by John McCrae
We lived, felt dawn, saw sunset glow,
Loved and were loved, and now we lie,
In Flanders fields.