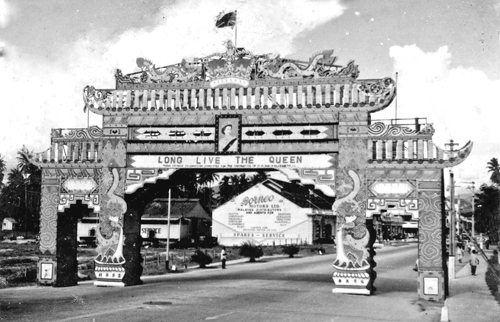 Yes, this archway was decorated specially for the coronation of Queen Elizabeth II.
Notice the building that says 'Borneo Motors' (which is now a restaurant/pub called 'OverTime'). Brewster Road was rather quiet in those days, wasn't it? 😉
I wonder…..when was the facade of this archway renovated to it's present design?