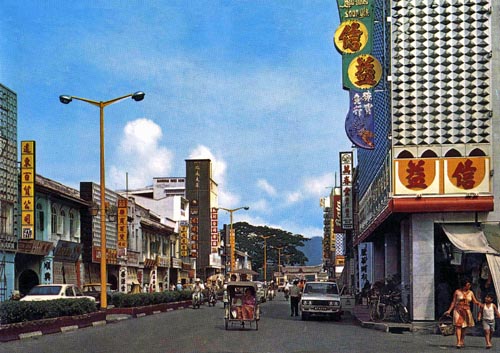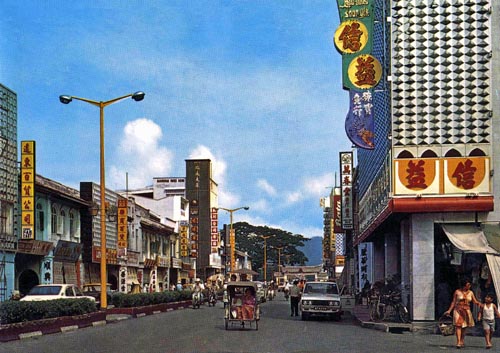 Hugh Low Street was once a 2-way street, and a very busy one too…even today! This picture was taken from a postcard, dated 1985. At the far end, just before the bridge, there used to be an arch – it's not there now, wonder when it was taken down?
Also notice that there were many shops (on either side of the street), selling everything; from jewelry, to groceries, to Chinese herbs – there's even a Bata shoe store! Anyone remember other famous stores? Have any new ones come up lately?
We look forward to hearing from you, so DO tell us more about this part of Hugh Low Street!