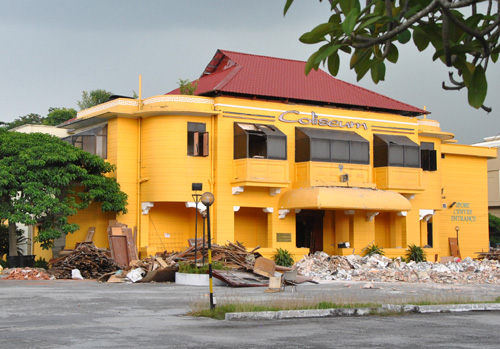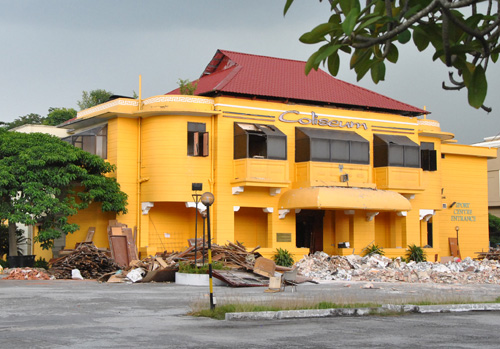 We featured this building in http://www.ipohworld.org/?p=1712 where we showed the original mansion that belonged to Dato Seri Lau Pak Kuan OBE JP and what the owners of the Coliseum Club had done to deface this beautiful building.
In the comments on that blog mashi74 reported that the stylistic roof had been removed and, as you can see from this photo it has been replaced with something far less easy on the eye. But worse! Look what they have done to the stonework! Garish is not a strong enough word for this abomination.
And finally, it appears that have torn the whole inside out and are to renovate with modern (Ugh!) materials.
Have these people no eye for beauty, history and heritage. Maybe they just have no soul!