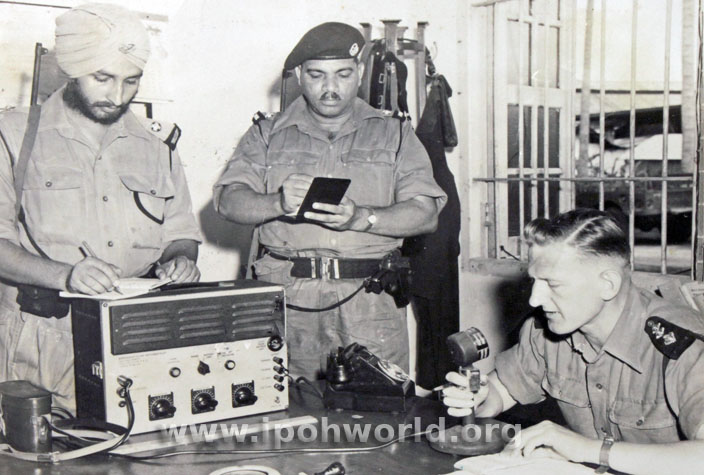 We received this photograph from Harchand (one of our Readers) some time ago. However, we do not know the names of these gentlemen. Do you recognise them? We were told that this photograph was taken somewhere in Perak (where in Perak, we haven't the faintest idea 🙁 ).
Come on, History-buffs….put those thinking caps on!
UPDATE: Thanks to a link from Ngai, we now know that: the person making the announcement is John Gladwell (Officer Commanding the Kuala Lumpur Jungle Squad); also in the control room are Inspector Alma Singh (left) and Sub-Inspector Rustan Ali (holding a notebook). This picture was taken around 1958 – in the midst of the Malayan Emergency.