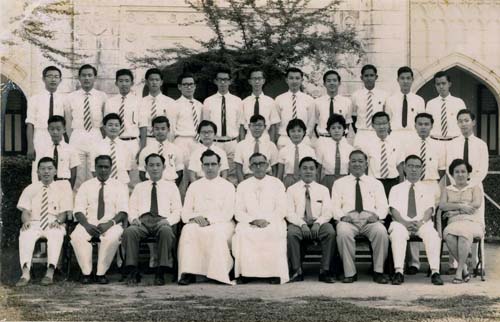 With a little prompting from Ignatius Chiew, we've decided to publish this class photograph from one of Ipoh's famous boys' school – St Michael's Institution.
Again, we are not too familiar with the year or the people. But from what we know, seated in the front (from left to right) are:
the late Mr. Julianose (2nd from left), the late Mr. Lee Guan Meng, Bro. Vincent, Bro Pius (Director), the late Mr. Lim Kean Hooi (3rd from right), and Mrs. Ooi Eu Chong (extreme right).
Anyone remember the rest (teachers and/or students)? We would be pleased to hear from you. Nothing like reminiscing about ones school days!