Here we have a picture of Nigel Jennings on the verandah of Rose Cottage in the Cameron Highlands. He is wearing a green blazer and cap both sporting a school badge. We would love to know which school this was.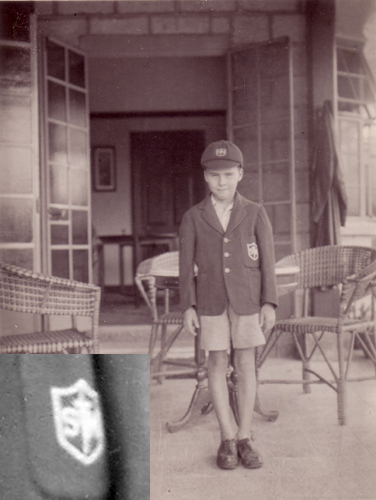 Inserted in the picture bottom left you can see the badge is an "S" and then a "T" or a cross amd possibly an "M". No prixes except that you have helped Nigel remember and enhanced our site with more information.
Incidentally, Nigel was born in December 1924 so this photo is pronbly from the early 30's.
We look forward to your comments.