Meet Mr and Mrs Tan – the diligent and creative couple, who produce 'lion heads' (and 'bodies' too).
We featured Mr and Mrs Tan's store in a previous blog; we can't help but feature them again – together with some of their masterpieces (pictures below).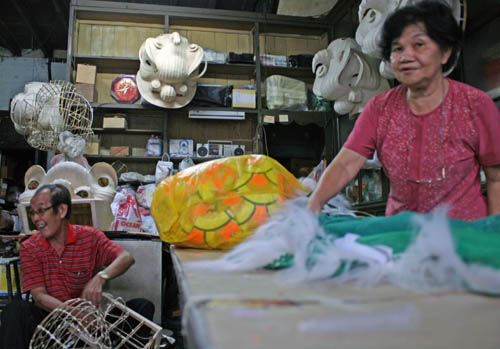 Such an art seems to be fading as time goes by. It's a pity, since these vibrantly coloured 'lions' and 'dragons' never fail to entertain us – especially during the Lunar New Year!
We thank Charlie for these pictures.