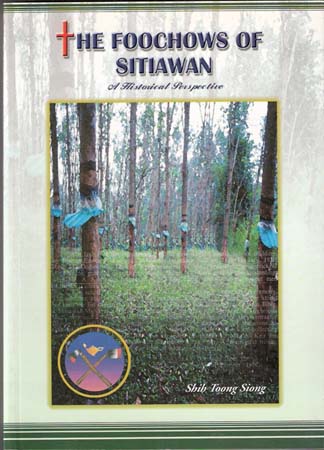 Following on from my two previous posts about the Foochows of Sitiawan, here is the promised image of the book referred to.
Written by Shih Toong Siong, a descendant of those first immigrants the book tells the story of the Foochows since 1903. They were a 'population transplant', for a rice growing experiment, fully paid for by the British Colonial Administration and brokered by 3 Methodist Ministers known as 'The Pioneers'. The scheme was a failure, but they were saved by the boom in rubber which they were able to grow successfully on their 'Chinese Only' land given to them by the government. The book endeavours to establish the very beginnings of the various schools, towns and churches of today's Sitiawan.
There is also a fascinating section about a young schoolboy Ong Boon Hua, better known today as Chin Peng.
The ISBN is 983-41824-0-6 and it retails at RM49.00