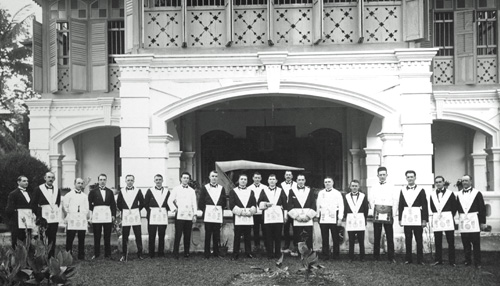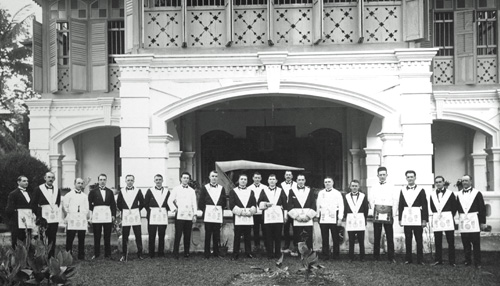 We have here a picture (sent to us by Phoebe) of the Kinta Lodge. Notice the members in their Freemason Regalia – particularly the interesting designs on the Aprons!
From what we've gathered, the first Masonic Hall was along Maxwell Road. The building was later taken over by Anderson School. Then, the Masons moved to their new building (in 1931) along Tiger Lane (this building is still used today).
However, the building shown in this picture seems rather different from the former and latter Lodge. Was this the interim building used while the new Masonic Hall was being built? YOU tell us 🙂
By the way, we are currently putting up a large collection of freemasonry items on our main database all related to one Ipoh planter, Dato' Ronald Boxall. Just go to http://www.ipohworld.org and search for "All" and "Boxall". Although all the 150 items are not up yet there is plenty to see there and you may be able to help us improve the descriptions.