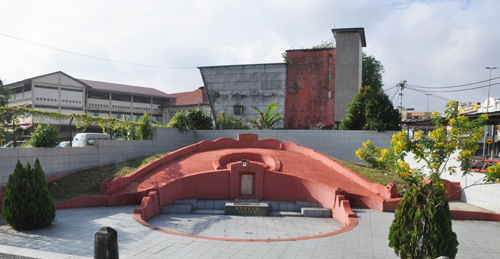 The Qing Ming Festival, the Clear Bright Festival, Ancestors Day or Tomb Sweeping Day is a traditional Chinese festival which falls on the first day of the fifth solar term. It denotes a time for people to go outside and enjoy the greenery of springtime and tend to the graves of departed ones. This year it falls on 5 April – tomorrow.
Consequently we thought we should feature Ipoh's most unusual grave, tucked in between MGS and a used car saleroom in Jalan Chamberlain Hulu, right in the middle of the city. But don't worry for this has no bodies buried there nor spirits to wander in the dead of night for this is the Guandong Grave as the inscripion shows.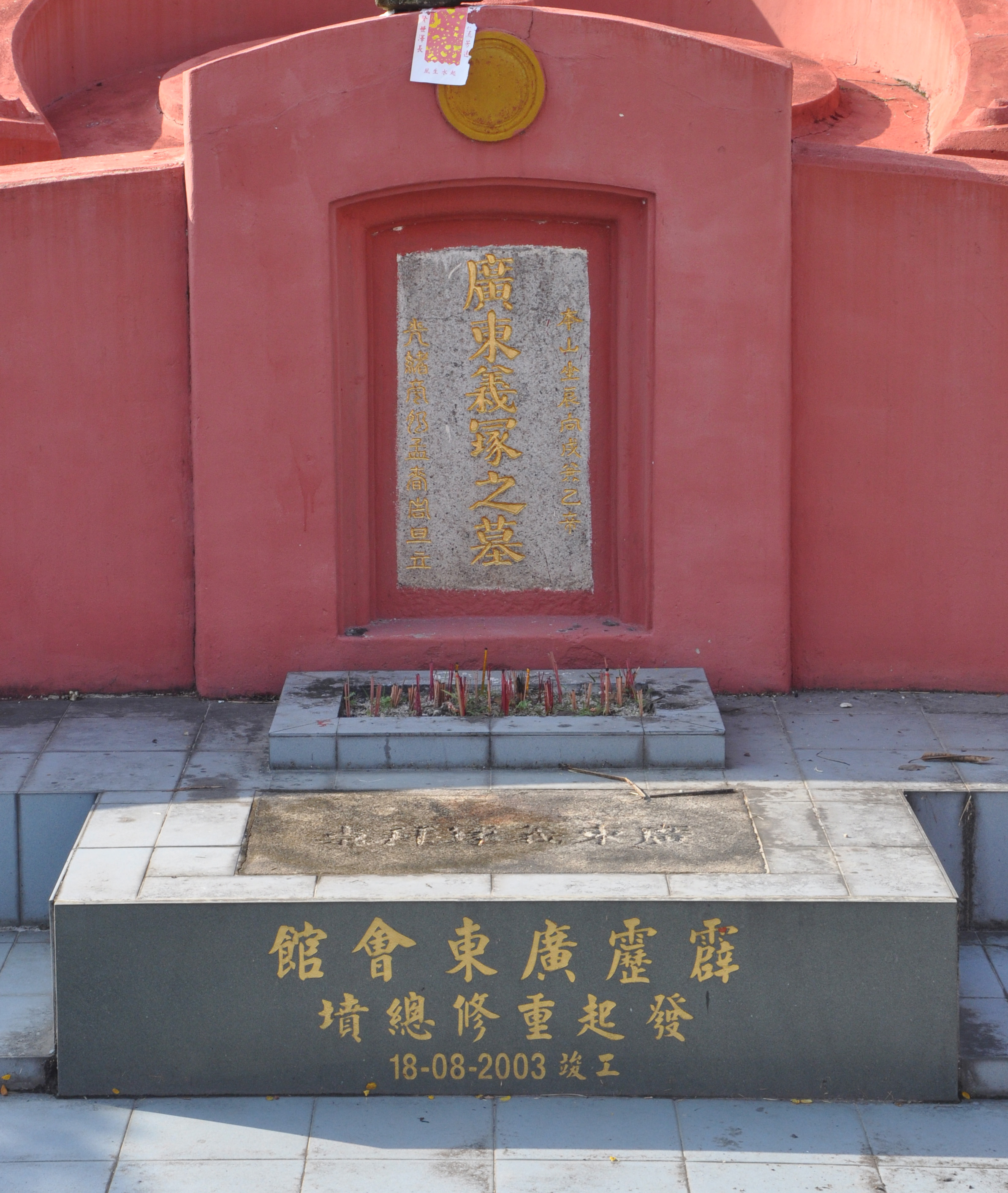 It reads "Worshipping altar of the Guandong grave" and was placed there to allow all the Chinese immigrants in Ipoh to pray to their ancestors as they could not do so at the graves in their home villages. The second inscription below (gold on grey) gives the history as being built during the reign of Emperor Guangxu (1878 to 1908). Consequently, when this grave was built there was no Ipoh New Town and it would have been among the padi fields and pig farms. Unfortunately the actual date is in a classical Chinese form that we have not yet been able to translate. The inscription also records that the grave was restored by the Perak Guangdong Association on 18 August 2003.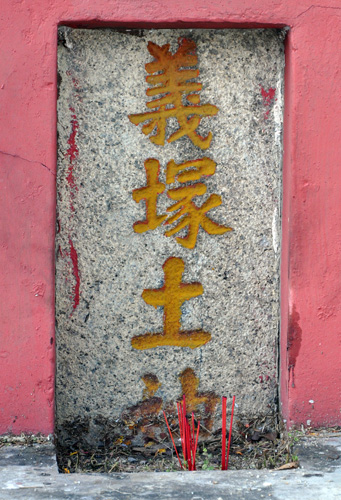 This final picture shows the inscription on the small altar to the right (just visible on picture one). This is the symbolic grave of the God of the Earth for those who wish to pray to him. No doubt all the mining coolies needed his help!
This is a real piece of Ipoh's heritage as it has probably been there since 1895 or before!