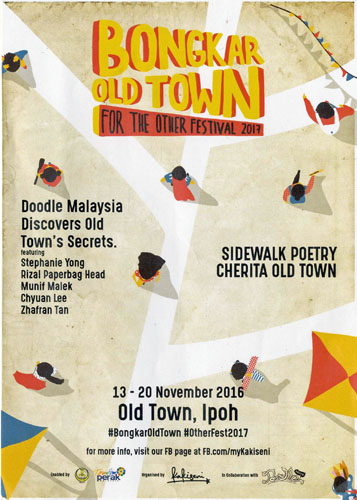 Of late, Ipoh old town has been getting increasingly popular — it's great, but everyone also goes to the same spaces for the same experiences.
We know there is plenty to learn of Ipoh old town, many more places and stories to explore and uncover. So we'll be working with Doodle Malaysia to draw out a map — let's bongkarkan all the secrets the place may hold. 
 So, mark your calendars, folks….this 13th – 20th November 2016 is going to be exciting!