January 2012
May 2011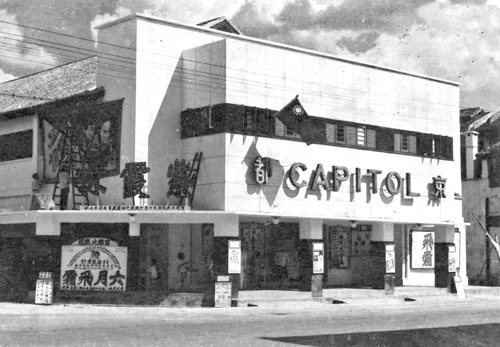 We have here a rare picture of the Capitol Cinema, which was along Anderson Road, Ipoh. From what we've found out, this cinema was a 'victim' of a fire almost 20 years ago. Since then, the vacant site was turned into a car park. Sometime last year, the car park closed and the site is now under construction for a row of shop houses.
Can you guess the date of this picture? One clue would be the Kuomintang Flag flying above the large sign. Another clue would be the movie poster.
August 2010

Looks familiar? To those who (like me) often visit the Hilltop Cafe (the orange building at the far end, right side of the shady tree), you would have noticed these rows of shop houses – particularly the ones on the right of the picture. (Hilltop Cafe is along Hugh Low Street). These shop houses, on Jalan Chung On Siew, were once used in a movie. (see picture below)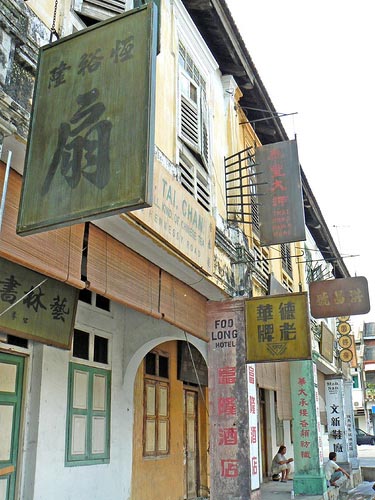 This is what the shops looked like, when they were touched up/painted/decorated. This was done to portray a 'scene in old Shanghai' – specially for the Ang Lee movie 'Lust, Caution'. (more about this can be found here)
But alas, these shop houses won't be able to live up to their 'fame' – for they are being torn down!

Has anyone heard anything about this? Maybe someone out there knows what's going on; and maybe what's going to be built there once these shop houses go……..