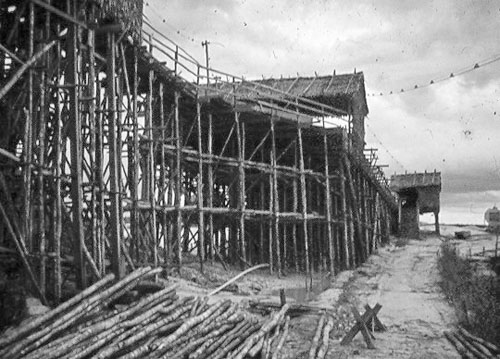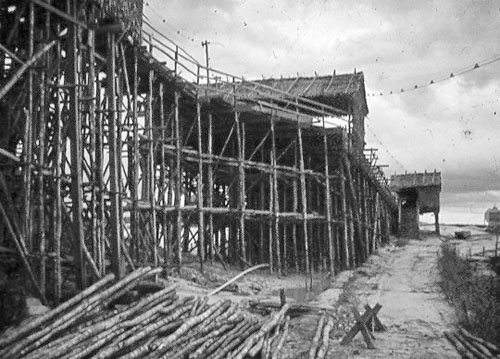 This is a picture of a three-lane, 1960s mining Palong constructed at Kampong Gajah, Perak. As can be seen this is a major structure all made from timber which was generally cut from the mining land before the actual mining started, as almost all of the land would have been originally covered by trees which had to be removed. A three-lane Palong was quite small as many of them went up to 12 lanes or later even 16.
The Palong is of course associated with open-cast mining and in this period meant the use of manhandled, high pressure,  monitors cutting the tin bearing ore from the land and washing it towards the gravel pump, for pumping up to the Palong. However, spare a thought for the men who built this structure, for once the monitors had cleared all the tin from the area they were working, the Palong had to be dismantled, moved and reassembled at the next mining area for there was a limit as to how far the gravel pump could be away from the monitors.
This mode of mining was eventually replaced by the use of excavators, tipper trucks and automatic monitors known as Dry-Excavating Opencast Mining, there being two great advantages to this, the Palong did not have to be moved and the automatic monitors could work for 24 hours, thus increasing the yield of tin ore.