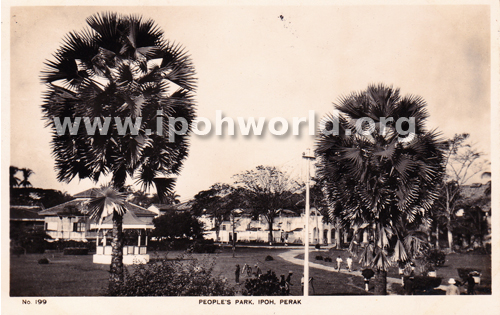 Just look at this grand old postcard from  the 1920's. Recognise the place?
Well I guess most of you will not be able to pin this down, but as the postcard caption shows, it is the People's Park, Ipoh. Historically the land was gazetted as the 'People's Park', a gift from the government to the people of Ipoh. At the time the land was valued at $70,000 and was used to display a fantastic collection of Chinese plants presented by Yau Tet Shin. The Park was officially opened on the same day as the Birch Memorial Clock Tower was dedicated in 1909.
Today we have what is known as the beautified park, with its red yellow and blue plastic etc. For me I prefer Mother  Historically Nature as it used to be.
What about you?