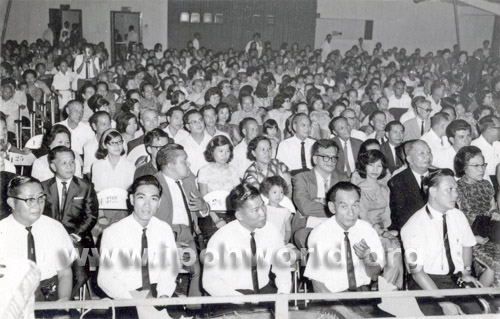 Could this be part of the Perak Chinese Amateur Dramatists Association (PCADA) building? To what we know, the top floor of the building used to be a hall.
With that in mind, we believe that the gentlemen in the front row (all in white shirts and narrow, black ties) are part of the PCADA String Orchestra. If you look closely at the bottom part of the photo, you can probably see some of the instruments too.
However, we could be wrong though. So if anyone has other suggestions, do feel free to leave your comments.