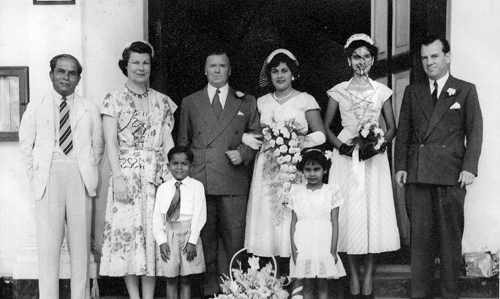 We received the following email and a number of family photographs recently from a lady named Judy and, as we usually do, would very much like to help with this enquiry which reads:
"I am researching my family history and trying find out as much as possible – of whatever type, good and bad – about my mother's family.  She was born Joan Marjorie Joseph(e) in 1930, in Ipoh, one of 13 children to a family of, I believe, tin miners. Amongst her siblings were Clarence, Clive, Kenny, and Patricia.  In 1957 she married James Gardner, a rubber planter who had managed plantations in Ipoh and later at Rasa.  the family may have, let us say an 'interesting and colourful' history and would be most interested – as I said, good or bad – to learn whatever I can."The above photo is described by Judy as:
"The Gardner-Joseph wedding photo is, of course, my parents wedding.
You'll see that my Aunty Pat has been scratched out – my mother's doing, I'm afraid! I would be particularly interested in identifying the other people shown and where it took place."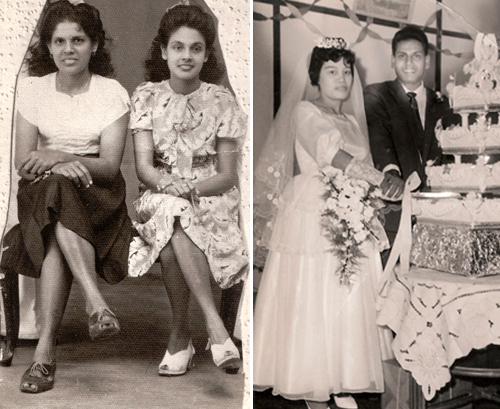 These additional photographs feature Vivian and Joan Joseph (left) and the wedding of brother Kenny to a lady named Helen.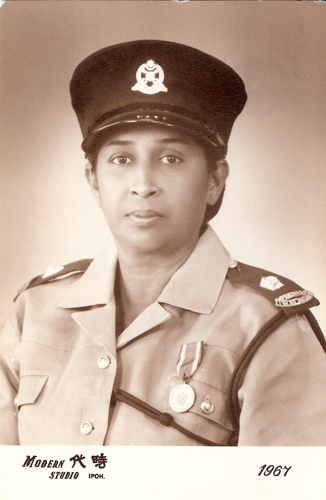 Finally we have a single photo of "Auntie Girlie" as an officer in the Malaysian prison service, in Ipoh in 1967. Her badge of rank is one pip on her shoulder. Recognise her? If so please let us know.
All together we have 9 old photographs of this family and if anyone believes they know anything about them we shall be happy to email more to help with identification. We look forward to your help.