We came across this article in the Star newspaper. If this plan goes through, perhaps we'll be able to see the once iconic Station Hotel back in all its glory.
Here's a recap of the inside of the Station Hotel, from the early 1920s, when a retirement dinner was given to the 14th British Resident of Perak, Lt. Col. WJP Hume.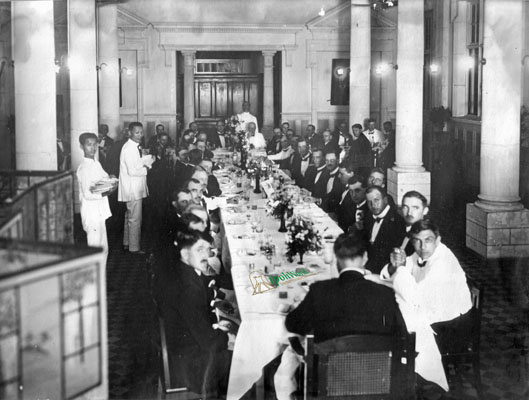 Our donor tells us that, Lt. Col. Hume is in white, seated at the head of the table. Seated in the middle of the right row is J A S Jennings, the Editor of Times of Malaya.