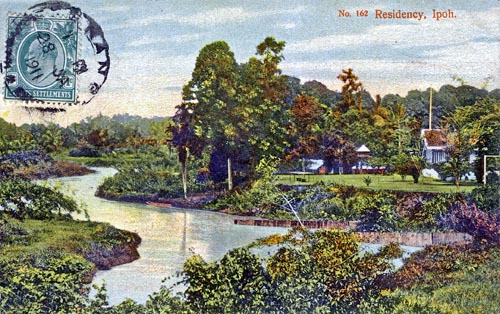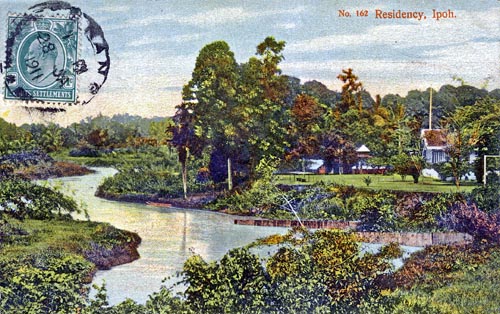 This is a special request for those who asked for pictures of the Kinta River. The picture above is taken from a 1905 postcard – showing the British residency along the river. The British Resident at that time was E W Birch (the eldest son of J W W Birch), who served from 1904 – 1910.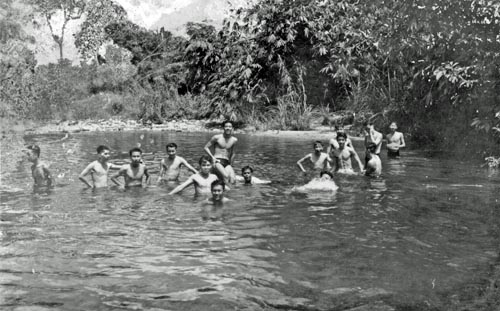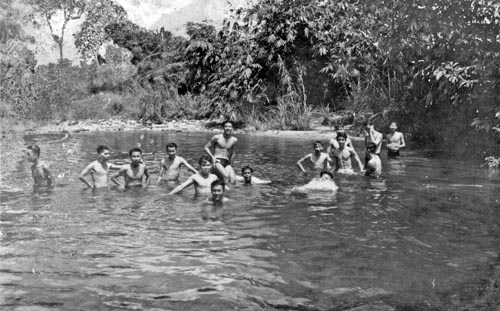 Here we have some Michaelians having fun. This picture was taken in 1955, and this part of the Kinta River was in Tambun – which was quite a famous haunt for those who wanted to cool off on a hot day!
Notice that back then, trees and shrubs were a common sight; giving any passerby a serene feeling. Even the water was clean, minus the odour and the coffee-colour it has now!
Do you have such memories of the once beautiful river?