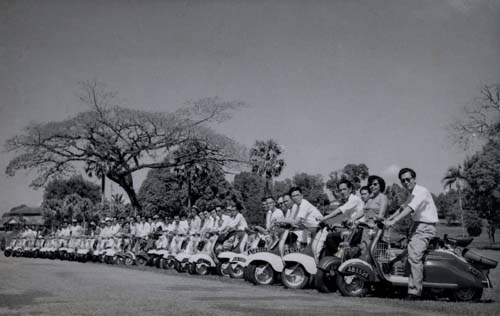 I've heard of the "Hell's Angels" and other such motorcycle enthusiasts in America, but this one was quite a surprise – The Perak Lambretta Club!
We don't know WHERE these 'fans' lined up for a pose but we think the date was 1960. To what we know, the club was founded by (naturally) a motorcycle enthusiast William Pillay (the adopted son of Sybil and Dr A C Kathigasu). Incidentally, William was also a member of the Automobile Association of Malaya.
If anyone out there knows more about this photograph or about the club, do leave us a comment.
If any of you were a biker, do entertain us with tales from your 'wild-days'…..