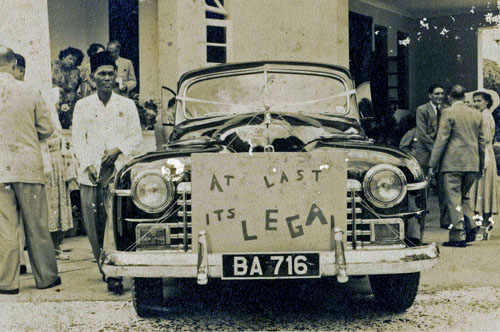 This old picture turned up in Kampar amidst a whole lot of other local photographs originally belonging to a friend's father. Of course it is not a Perak registration and may not even be in Perak, but being the eternal optimists we are posting it in case it is recognised.
The guests seem to be mainly European although there could be some Chinese on the left. The simple ribbon decoration on the car is also very typical of the British. The Syce is of course very smartly turned out for the occasion.
We look forward to your comments.