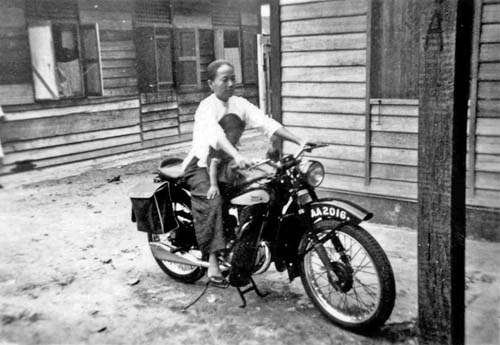 …she may have been no more than 20 years old when she left her family (back in  the Fujian or Kwungtung Province) to work overseas as a "combination of cleaner, cook, seamstress, nurse and general factotum".
In Ipoh, these Black and White sisters "had their own temple where men were not allowed". This picture we have here is said to be at Jalan Bendahara, Ipoh. Of course NOW, Jalan Bendahara has changed a lot!
We do wonder what has become of the Amah and the child she looked after…..