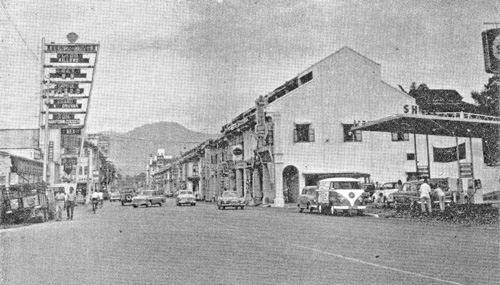 I'm sure some of you remember what this part of Ipoh looked like – way back in 1967/68.
Of course, now….a LOT has changed! The SHELL station has been renovated a number of times. As for the row of shop houses beside the SHELL station; well the half nearer to the junction is now Maybank, while the other half has been demolished (sadly). Across the road is Jubilee Park, which seems to be a shadow of its former self. 🙁
So, what was it like in the late 1960s? We'd love to hear your many stories!