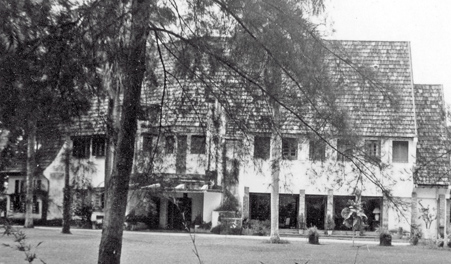 This is the house that was taken over by the church from the mining company French Tekka on Tambun Road for the original Novena. Designed by my father pre-war. It was demolished and a hotel stands where it once graced Tambun Road.
Such were the words of Ruth Iversen Rollitt (daughter of the famous Danish architech B M Iversen) in a recent email. The above picture was said to be taken sometime in the late 1930s (I'm making a rough guess, say 1938 perhaps?). Those of you who remember this building BEFORE it was demolished, do tell us more 🙂
We're proud to annouce that we have another picture of this church, courtesy of generous parishioner 🙂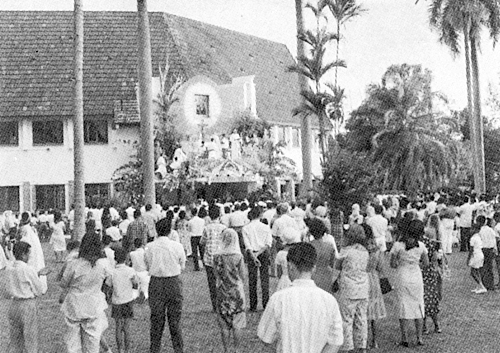 Seems like this picture was taken during the church's annual Feast Day. Can anyone guess the year?