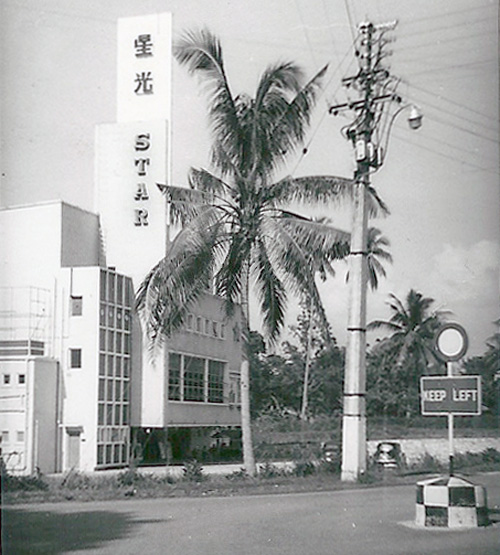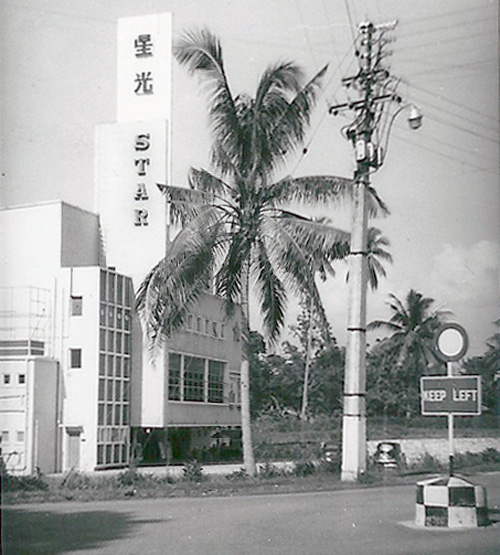 Keith Nelson, an ex British National serviceman stationed in Ipoh (1959-1960), sent us some pictures of Ipoh recently. Today, we're featuring the Star Cinema.
For those who don't know, this cinema was built below the road access (and in an ex graveyard!) sometime in the late 50s. The Star Cinema was a single-screen cinema and could house up to 1150 movie-lovers. It started off screening English films and then progressed to Chinese films later. To what we know, a fire broke out around 1970.
By late 1989 the cinema closed and a nightclub opened instead. The premise closed for good in the late 1990s and is currently 'playing house' to rats. It is said that the former cinema is now up for sale.
On another note,  we noticed some similarities between the Star Cinema and other cinema halls designed by Iversen……could this building be an Iversen design too?