This is not part of our food-column….rather, we're just curious to know more about Hoong Tho Restaurant (see picture below).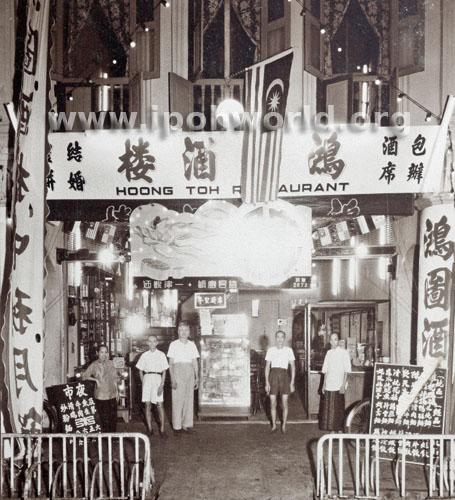 picture courtesy of: Yuen Chie Onn
This picture was taken on 8th September 1957 –  when the restaurant was decorated to celebrate the Mooncake or Mid-Autumn Festival.
From what we were told, this business (whose premise is along Leech Street) is still running. Anyone know what was their specialty?