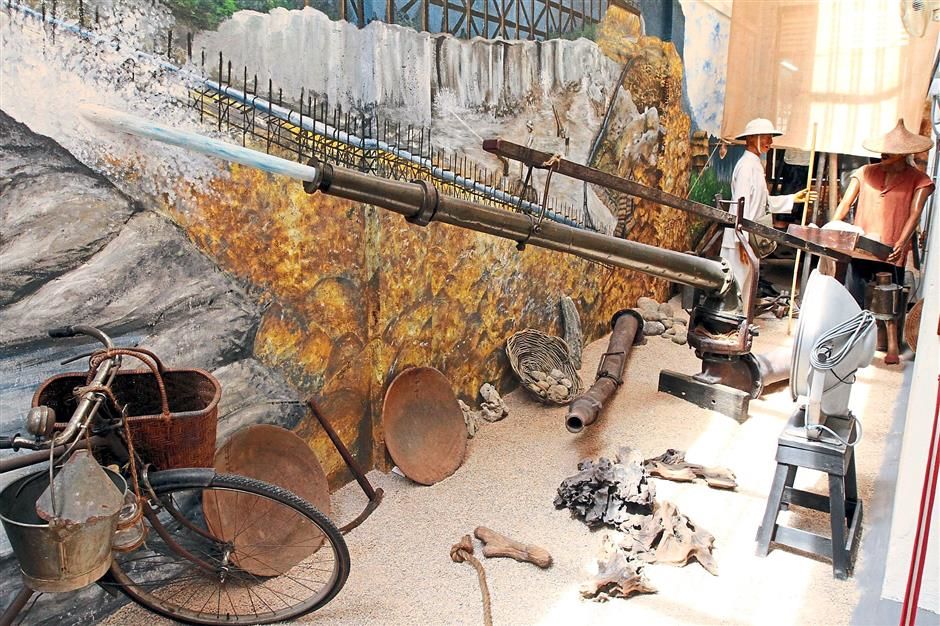 Once an exclusive place meant only for the higher class tin miners and triad members, the Han Chin Pet Soo (Han Chin Villa) at Jalan Bijeh Timah in Ipoh is now opening its doors to the public.

The villa underwent a 15-month restoration work and has been turned into an exhibition centre that showcases the history of the Han Chin Miners' Club and the tin-mining glory days of yesteryear.

The centre's curator and project manager, Ian Anderson, said the villa was formerly a double-storey building before it was rebuilt into the three-storey structure it is today.

(more can be read here – http://www.thestar.com.my/Metro/Community/2015/03/11/Remembering-the-past-Ipoh-folk-proud-to-work-together-to-showcase-their-unique-legacy/)
We're not ones who blow our own trumpet, but we are proud of this project of ours.
For those of you who haven't visited Han Chin Pet Soo / Han Chin Villa do make your reservations at: www.ipohworld.org/reservation