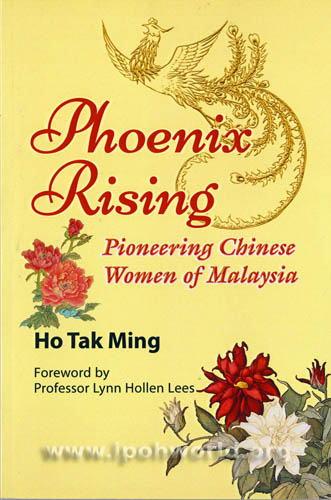 "Through the centuries Chinese women have had to struggle under a load of injustices – denial of education, ineligibility to sit the civil service examinations and hold official posts, female infanticide, selling of daughters, concubinage, foot binding – just to name a few. They had largely remained silent because they did not have a voice. As China descended to abject poverty in the nineteenth century, the lot of Chinese women became even worse."
This latest book by
Dr Ho Tak Ming

will be launched at the

Symphony Suits on 21st March 2015, at 4pm

.
Retail price of this book is RM 70, but you can buy it at RM 50 on launching day.
You will also get a chance to meet Prof Lynn Hollen Lees (from America) who incidentally wrote the foreword for this book.