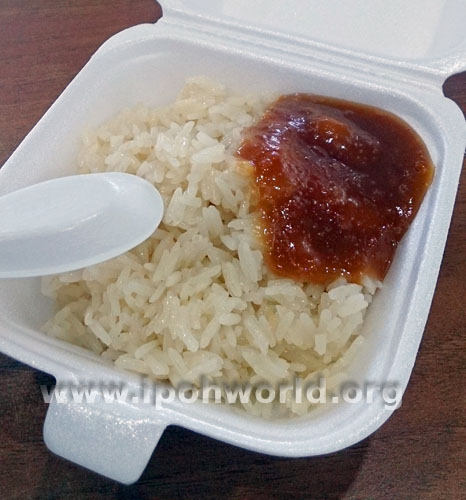 After a rather long hiatus, our Food Blog is back with a feature-of-the-week! For those of you who don't recognise the photo, this is pulut kaya – sticky rice with egg-jam.
The one our photographer had (above) cost RM 3, from Keng Nam coffee shop (along Cowan Street).
We'd like to hear from all of you with a sweet-tooth 😉 Or, if any of you have the recipe DO share it with us….