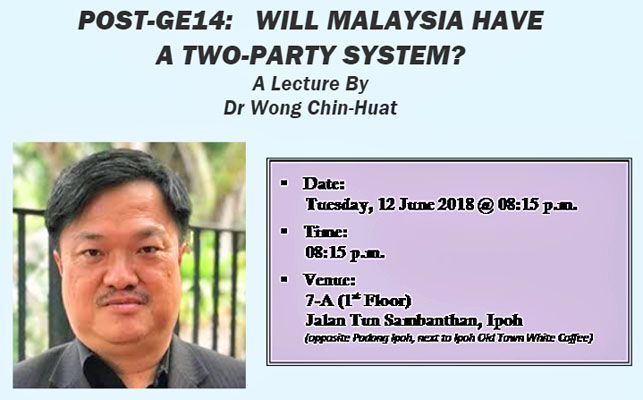 Synopsis

GE14 marked an end to half a century of a "one-party state" paradigm, which started with a Malay Tsunami (not a Chinese Tsunami!) in 1969.  Tun Razak's "one-party state" paradigm came with two heavy drawbacks.   First, UMNO/BN's unchecked power bred corruption and abuse of power, which culminated in the 1MDB global scandal.   Second, by attempting to eliminate Malay opposition parties, UMNO unwittingly radicalized PAS.

 

The 2018 Malaysian Tsunami swept away UMNO's synthesising the state of the party.   But are we seeing a "two-party system" now?   Even if we can have a "two-party system", will it benefit Malaysia?    Will the elimination of UMNO reduce or worsen communalism in Malaysia?   Should Pakatan Harapan make a conscious effort to choose and nurture its loyal opposition?

 

Be prepared to have many of your established ideas and conventional wisdom challenged and examined by a speaker who is known for counter-intuitive ideas and unconventional analysis.
Interested? Contact FT Lum for reservation, latest by 11 June 2018
 Tel/Fax:    05-241 3742
Mobile:    016-221 3742
Email: contact@perakacademy.com