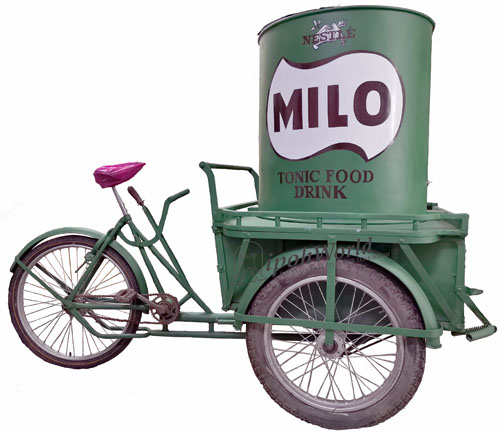 Long before the famous Milo Vans, there was the

Milo Tricycle

. We believe this was the brainchild of an innovative Indian gentleman in the late 1950's. He lived in Buntong but kept his tricycle in a shop in Old Town. The picture featured on today's blog is a replica of the Milo Tricycle, made by our contractor Y Cheng Thymes.
There is also a bit more about the men behind the Milo Tricycle, on this Ipoh Echo link.